Behavior Tree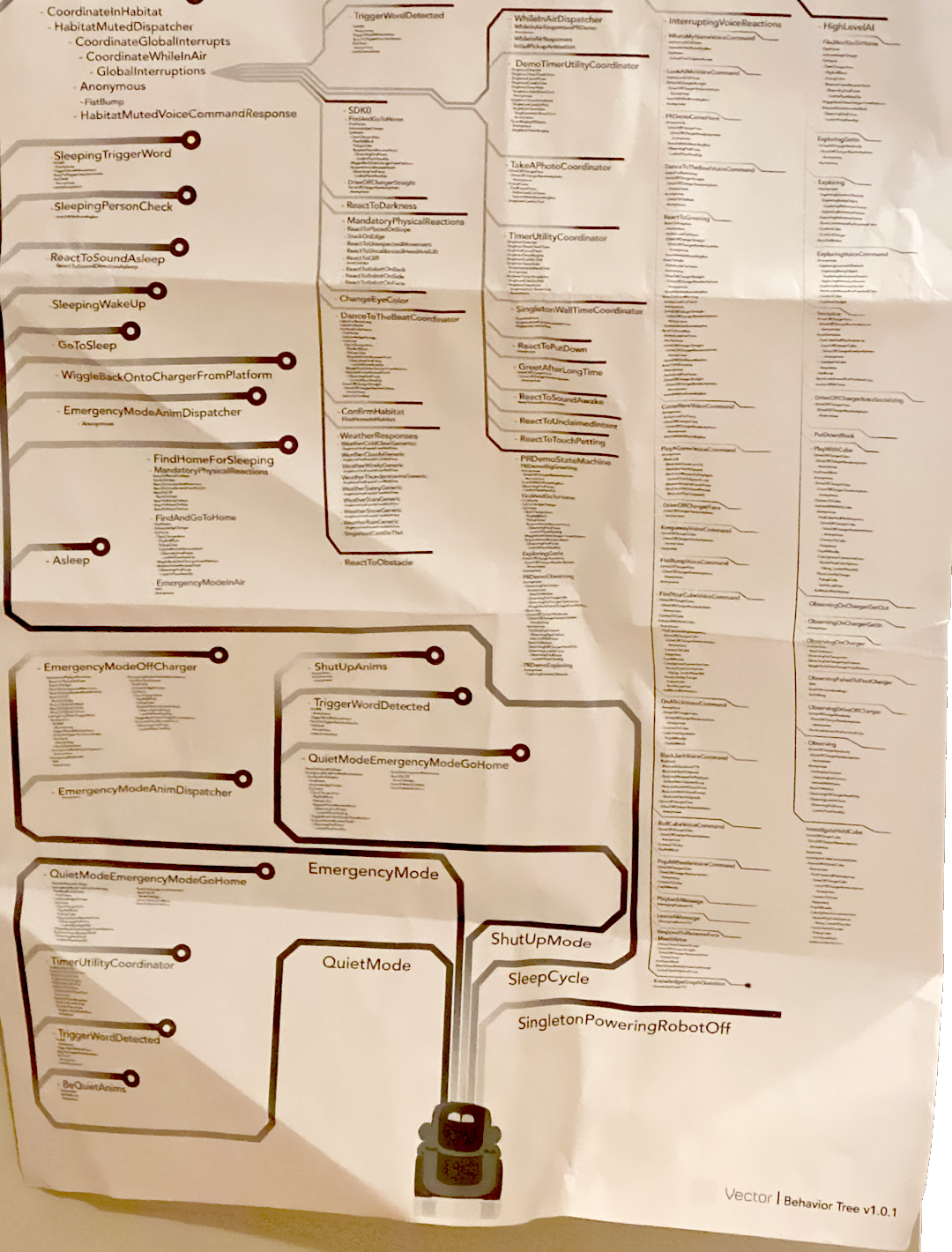 Figure: Vector Behavior Tree v1.0.1
Note: all of the behavior related files are in the following directory, and sub-directories:
 /anki/data/assets/cozmo_resources/config/engine/behaviorComponent

Habitat: I am not sure if this term refers to the desk / table in general, or is specifc to the Vector Field (tray).
These are not referred to by the rest of the behavior tree, but the names are in libcozmo_engine. I am not sure if these are unused, or invoked internally by the C++. If they are, the C++ should be refactored to use the behavior tree.
Self-maintenance behaviors¶
Self-maintenance behaviors:
Startup related to Vector turning on and settig up the behavior tree.
Power management related to turning on and off, initiating return to charger when the battery is low, as well as self-protection behaviors like very low battery, and over temperature.
Reacting to environmental conditions while driving around
Drive home
Communication trouble behaviors are invoked when Vector can't connect to a Wifi SSID or can't reach the voice server.
Quiet mode related to Vector being quiet -- not interacting with a person or toy, but also not asleep.
Sleep
Social behaviors¶
Petting
Being held
Playing
Helping out

Question-Answer
Timer
Weather
Toys and Accessories¶
Change history synopsis¶
| Date | Change |
| --- | --- |
| 2020-12-1 | Created |